8 Things To Consider When Painting The Exterior Of Your House Through A Painting Contractor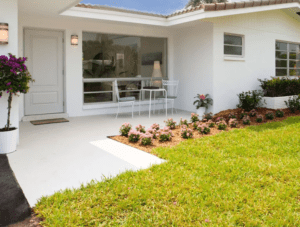 There are a few things you may want to consider when you hire professional painters to Paint the Exterior of your house. Please feel free to use this checklist as a general guideline to reach a successful outcome.
1. Hire Your Painters Early, most successful painters will be booked on average two to four weeks out
2. Request a text or written Quote or Proposal after they have done a walk through your house. Most professional painters will offer Free quotes.
3. If they are too busy to come to your house to do a walk through, then there could probably be an issue in the future with scheduling and rescheduling the project once you have accepted their proposal
3. Notice any Wall issues, Holes and other damage and ask how these issues will be addressed. Will the repairs be included in the quote
4. Discuss Exterior Paint options, ask the contractor about difference in finishes, quality of the paint and type of primers they plan to use
6. Pick Exterior Paint or Stain Colors and discuss with your contractor. They have a lot of experience with trending colors and colors to stay away from
7. Vegetable Garden Beds and certain bushes should be covered if the plan to spray-paint the home. Offering to do it yourself could save you time and money
8. Some homes will require Cleaning/Pressure Washing of the exterior House Walls. This item should also be included in the quote.
Checklists can be helpful but also overwhelming? CLEO painting takes the guesswork out and supplies you with all the information you need in writing, always maintaining open lines of communication via text and emails!